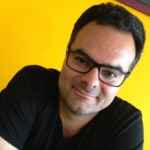 Technical Director

LEHR (2014)

Kevin brings over 18 years experience in web design and project management.  He grew up in La Crescenta, CA, and completed his B.B.A degree in Business Administration with a focus in Computer Information Systems from Loyola Marymount University and received his MLIS from San Jose State University.

Prior to starting LEHR Creative, he worked for several start up companies including: Norwood Promotional Products, babystyle and Options for Youth. He is currently the Senior Library Supervisor for the City of Glendale (CA) Public Library, Arts & Culture.

As Technical Director, Kevin is responsible for creating websites and providing Information Technology direction.